ANNOUNCEMENTS
Balloting for new members of the Board of Directors
Please return your ballot no later than August 11, 2020. Once completed please email to k.barlow@svrlawyers.com for tabulation.
If you do not have email access, please contact Kendra Barlow at SVR Lawyers at  403-231-8214 for alternate arrangements.
2020 AGM
The Board of Directors is pleased to announce the date of our Virtual AGM scheduled for August 25, 2020 at 7:00 pm via the Zoom platform.
 A short "dry run" to test our connectivity is scheduled on August 18, 2020 at 7:00pm. You will be receiving further instructions on how to participate in this short, optional, "dry run."
---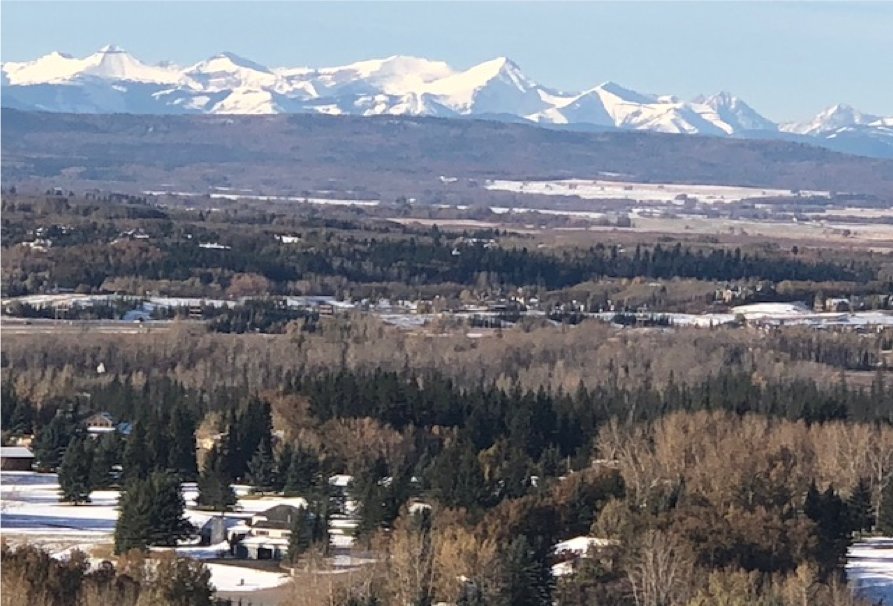 Welcome to THE SLOPES, one of Calgary's best kept secrets! As a new member or a visitor to our community, you are sure to enjoy, the most beautiful scenery in all of Calgary.
Nature's wonders are at your fingertips. This summer we had a number of interesting animal sightings to the delight of so many. A family of moose range around the north gate area. We have a family of deer that call THE SLOPES home. We have a flock of homing pigeons that has lived here for over 20 years. We have seen coyotes, bobcats, and rabbits abound the community. A small bear has been sighted several times this past summer near the north gate. Osprey's, Blue Jays, finches, wood peckers, and chickadees among other birds, make an appearance each year.
Our residents enjoy the country atmosphere and yearn to escape the fast pace of the City centre which is just minutes away.
The distance between properties at THE SLOPES allows you to be as close to nature as you choose. Strolls through the neighbourhood will open doors to new friendships and provide you with an enjoyable workout at the same time.
Location
The Slopes is a gated community and can be accessed off 17th Ave SW heading west via the first left hand turn past Cortina Drive SW. 
Access
To continue through the gates you must approach the Console, scroll through to the resident's name or address and push call.